09 Feb

Important Pet Food Recall

Natura expands pet food recall on salmonella risk

P&G's Natura expands dry pet food recall over salmonella risks to animals and people
Associated Press – 4/19/13

FREMONT, Neb. (AP) — Natura Pet Products is expanding a recall of dry pet foods over a possible salmonella risk to animals and people.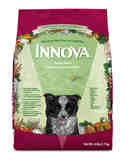 The company, a unit of Procter & Gamble Co., first announced a voluntary recall in March of its dog, cat and ferret foods because they may be contaminated with salmonella bacteria. The company's recall now includes all dry pet food products and treats with expiration dates prior to and including March 24, 2014.
Salmonella can affect animals that eat contaminated products and there is a risk to people who handle contaminated pet products, especially if they have not thoroughly washed their hands after exposure.
Pets with salmonella infections may be lethargic and have diarrhea or bloody diarrhea, fever and vomiting. Some pets will have only decreased appetite, fever and abdominal pain. Infected but otherwise healthy pets can be carriers and infect other animals or humans.
The company recommended that , that consumers contact a veterinarian, if a pet has consumed the recalled product and has those symptoms.
Humans infected with salmonella may suffer nausea, vomiting, diarrhea or bloody diarrhea, as well as abdominal cramps and fever.
Natura said there have been no confirmed reports of illness tied to the product, but it is actively investigating consumer complaints.
The company said testing confirmed salmonella in some dry pet food and cat treats, but it decided to also recall product made around the same time out of an abundance of caution.
The recall includes dry pet foods and treats only; no canned wet food or biscuits are involved. The products were sold through veterinary clinics and certain pet specialty stores in the U.S., Canada, Hong Kong, Korea, Japan, Malaysia, Singapore, Australia and Costa Rica, as well as online.
A complete list of the recalled foods is available online at http://www.naturapet.com . Customers should throw away affected pet foods. More information is available from Natura at (800) 224-6123.